No. WordPress is a blogging platform that is free. While it's great for Moms, WordPress is not an appropriate platform for marketing 2, 20, or 200 million dollars worth of cars online. Google hates it, as evidenced by this slide from a Google presentation to WordCamp (a WordPress developer conference):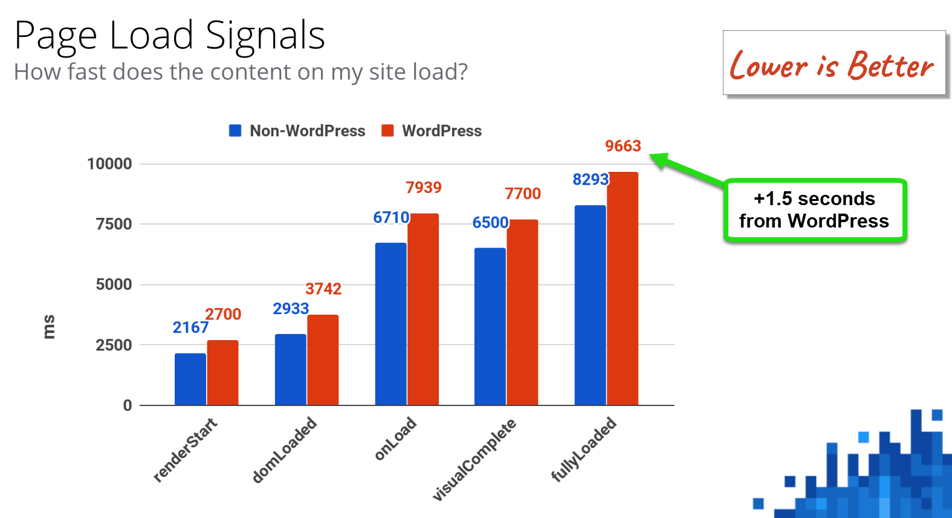 WordPress alone costs webmasters 1.5 seconds on every page load!
If you are ok with WordPress representing your brand, why not do it yourself? There are hundreds of free car dealer website themes to choose from and after you build once you'll own it forever. Even if you hire out the two total hours it will take for an expert to set you up, you're still all-in for under $500 once, and then your monthly costs will be $0/month, forever. You'd be shocked to find out how much unsuspecting dealers are paying for free WordPress blogging sites. If you are paying more than $100 per month for a Wordpress site now, just quit it. Either, hire Remora and crush your market, or hire your nephew for an afternoon and you'll own your own WordPress site forever.